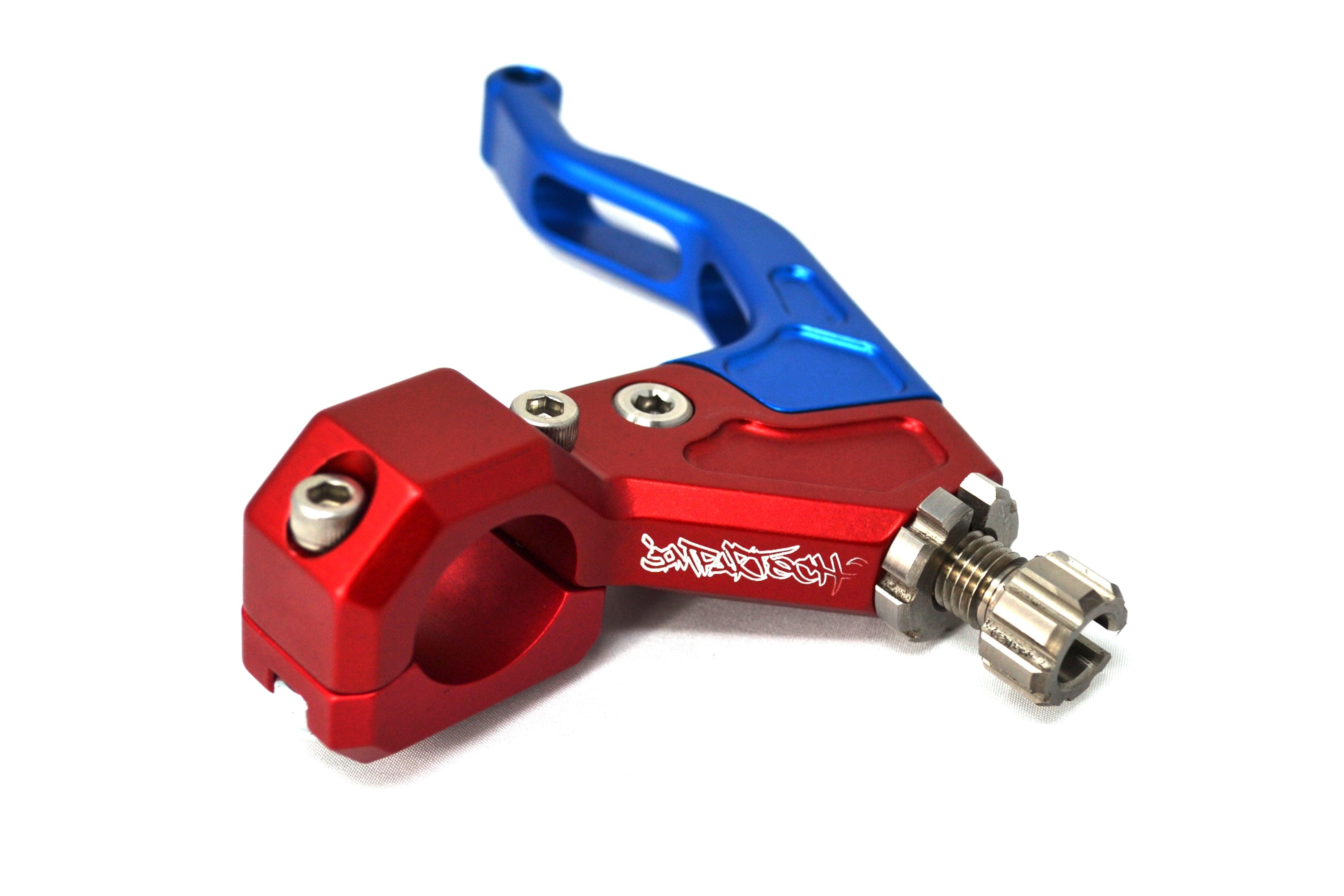 MYSTERY EZ PULL CLUTCH LEVER
Use code "FREE" for free shipping. This offer is only valid for our USA customers. Only one coupon code can be used per order.
RANDOM EZ PULL CLUTCH LEVER. WE CHOOSE WHATEVER COLOR AND SIZE WE WANT. Sizes can be a 1 FInger or 2 Finger EZ Pull clutch lever 

All Sales are Final, no returns or exchanges are allowed. 
Impaktech USA is proud to introduce our Mystery series! Purchase our world-famous EZ Pull Clutch Lever for half the price, we pick WHATEVER color we want and WHATEVER size lever we want! 
All Mystery Levers are 100% Functional
Mystery parts can come with blemishes in the anodizing. 
Description:
 Our Impaktech EZ Pull Clutch Lever was designed by motorcycle enthusiasts for motorcycle enthusiasts, it took us 2 years of research and development to engineer the world's BEST Easy Pull Clutch Lever. This clutch lever is universal and will fit ANY motorcycle with a 7/8" bar. (95% of all motorcycles come with 7/8" Bars)
 The Impaktech EZ Pull Clutch Lever is a highly precision CNC machined clutch lever made out of 6061 aluminum, 100% made in our state-of-the-art manufacturing facility in Riverside, CA USA.  With over 230,000 units sold, we are the BEST IN THE GAME.
 Our Impaktech EZ Pull Clutch Levers offer up to 60% less force to pull over the stock lever. This basically means that our clutch lever requires less strength from your fingers when you are trying to engage the clutch when compared to your OEM stock clutch lever. This is useful when you're learning how to clutch up a wheelie since you are now able to engage the clutch with little to no resistance. We also designed this EZ Pull clutch lever for those who don't necessarily "stunt ride" but are tired of riding a motorcycle with a stiff (hard to pull) stock OEM clutch lever that can be a pain to engage and cause arm soreness.
.Features:
Needle bearing pivot

Machined 17-4 stainless shoulder bolts.

Titanium cable adjuster with extra wide opening prevents cable wear.

Copper shims between the lever and perch prevent aluminum-on-aluminum contact.

Color and bearing are all included at one low price.

Levers are tumbled and then anodized