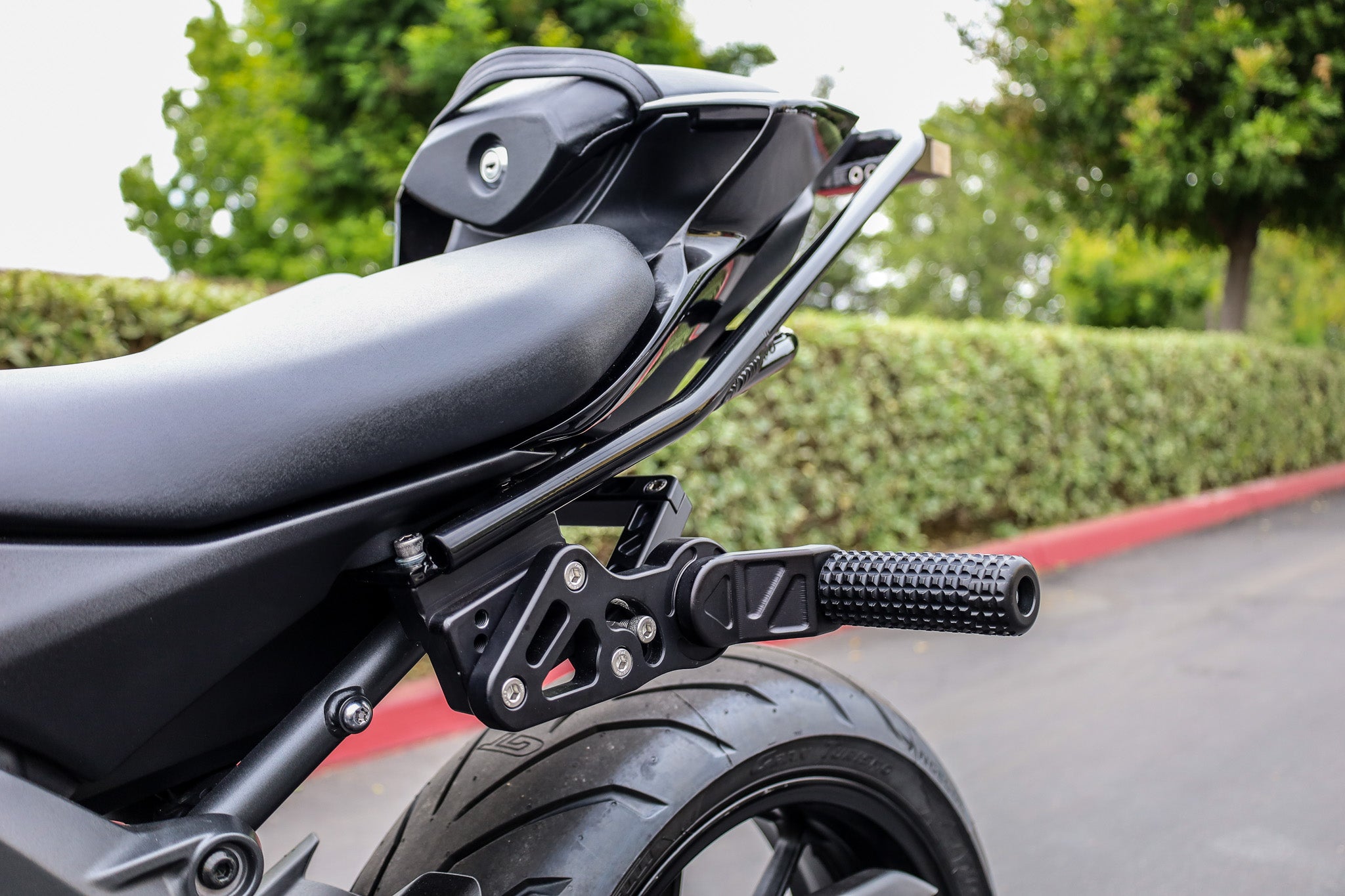 12 Bar Yamaha R7 | 2021-2024
Use code "FREE" for free shipping. This offer is only valid for our USA customers. Only one coupon code can be used per order.
Our Yamaha R7 12 Bar is now up for Pre Order! This R7 12 bar will begin shipping on 02/13/23
This product will work on 2020, 2021, 2022, and 2023 Yamaha R7's
This 12 bar is made from high-quality USA DOM seamless steel tubing which makes it 35% stronger and lighter than the competition 12 bar. 
Unlike the other 12 bars on the market ours requires ZERO modifications to your subframe, NO CUTTING is necessary. This is 100% bolt-on and can be removed within 5 minutes. The way we welded the support bracer allows you to run a fender eliminator from TST or any companies that mount their fender eliminator to the OEM location. 
You can run this 12-bar with our Impaktech Adjustable subcage, all you need is a longer crossbar. If you already have an Impaktech Adjustable subcage and want to order this 12-bar, all you need is the crossbar which will be $30 USD extra. If you order this 12-bar and the adjustable subcage at the same time we will include the crossbar that is required at no extra charge. 
Other 12 bars on the market will use the same mounting location for the subcage and 12 bars, they just included longer bolts to compensate. Not only is this a lack of engineering skills but it's extremely dangerous. We made a steel plate that has dedicated mounting points for your OEM subframe and our Impaktech adjustable subcage (or your stock pegs). This distributes the load upon scraping and makes for a stronger and safer 12 bar. 
THIS IS ONLY FOR THE 12 BAR; THE SUBCAGE IS SOLD SEPARATELY 
THE TITANIUM SCRAPE PLATE IS $55, An aluminum option will come stock. 
BUY SUBCAGE HERE
https://impaktechusa.com/collections/impaktech-subcage/products/adjustable-subcage