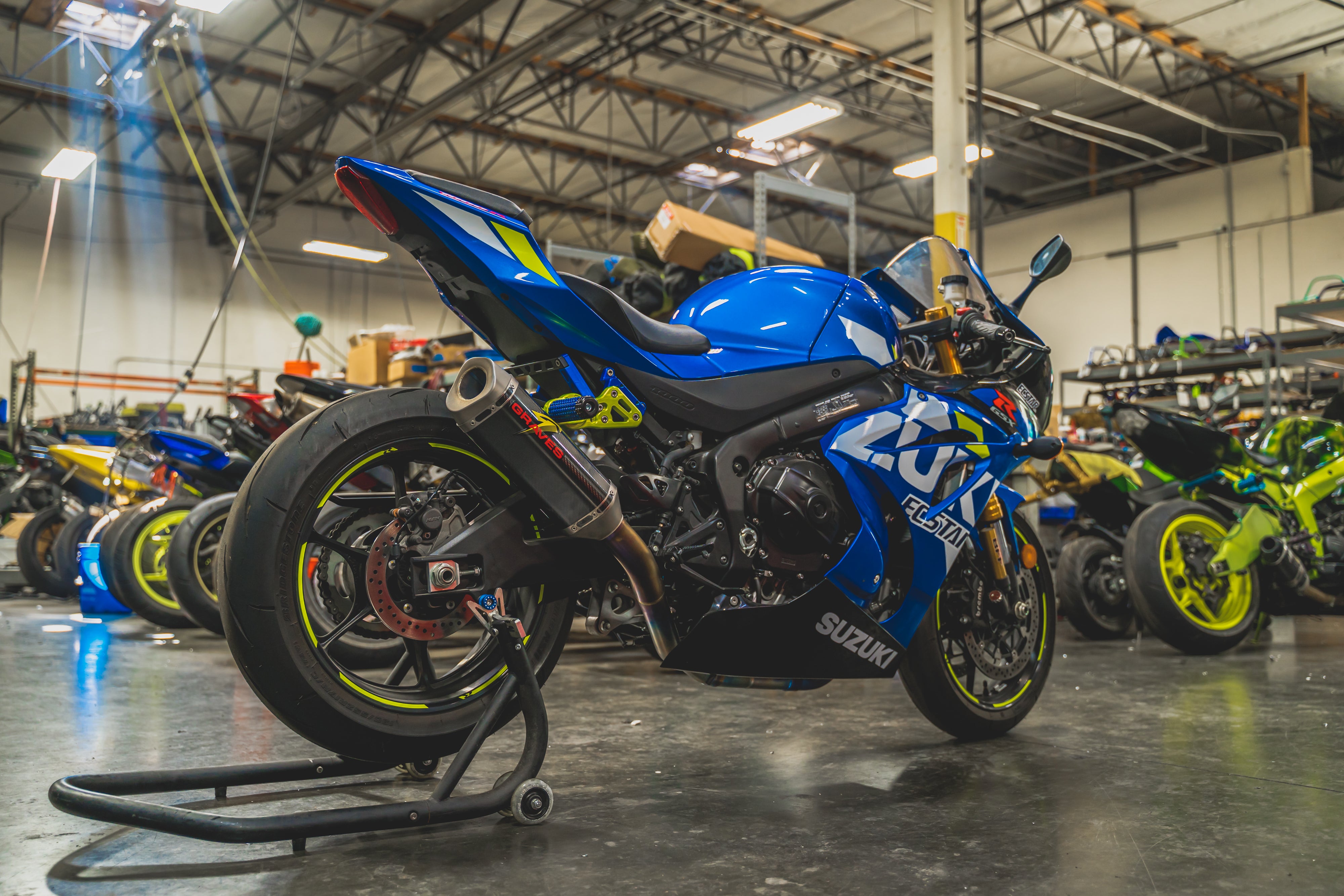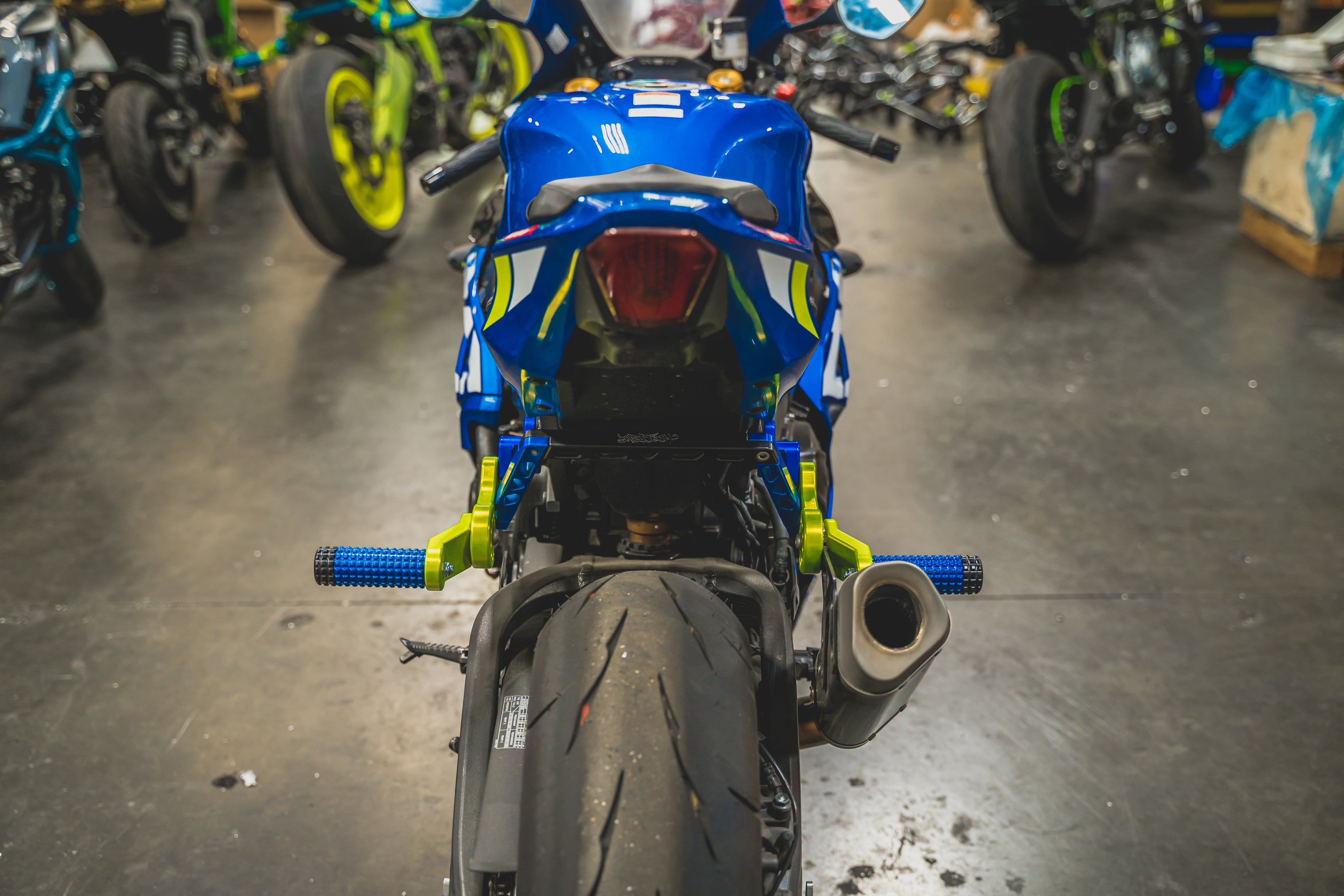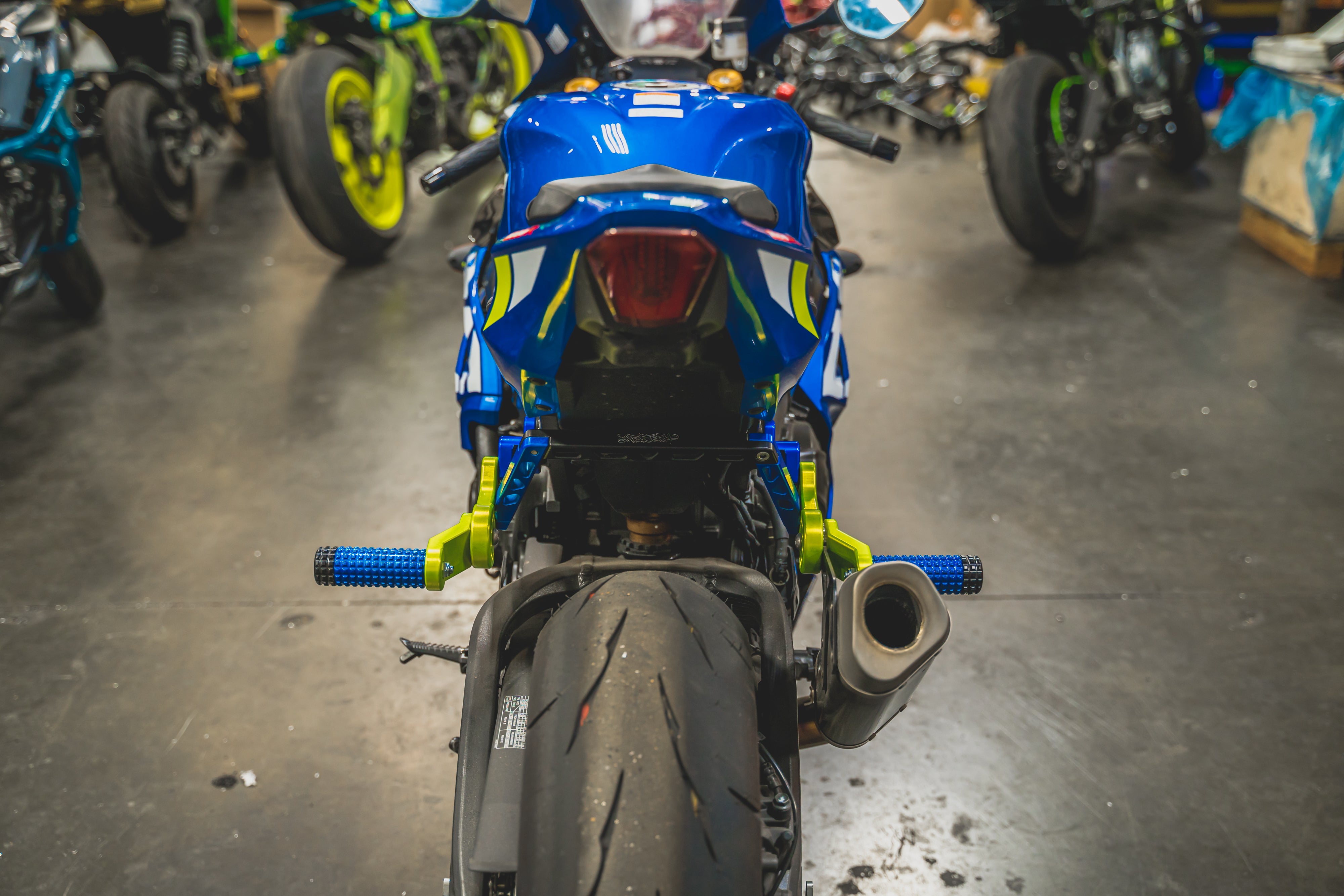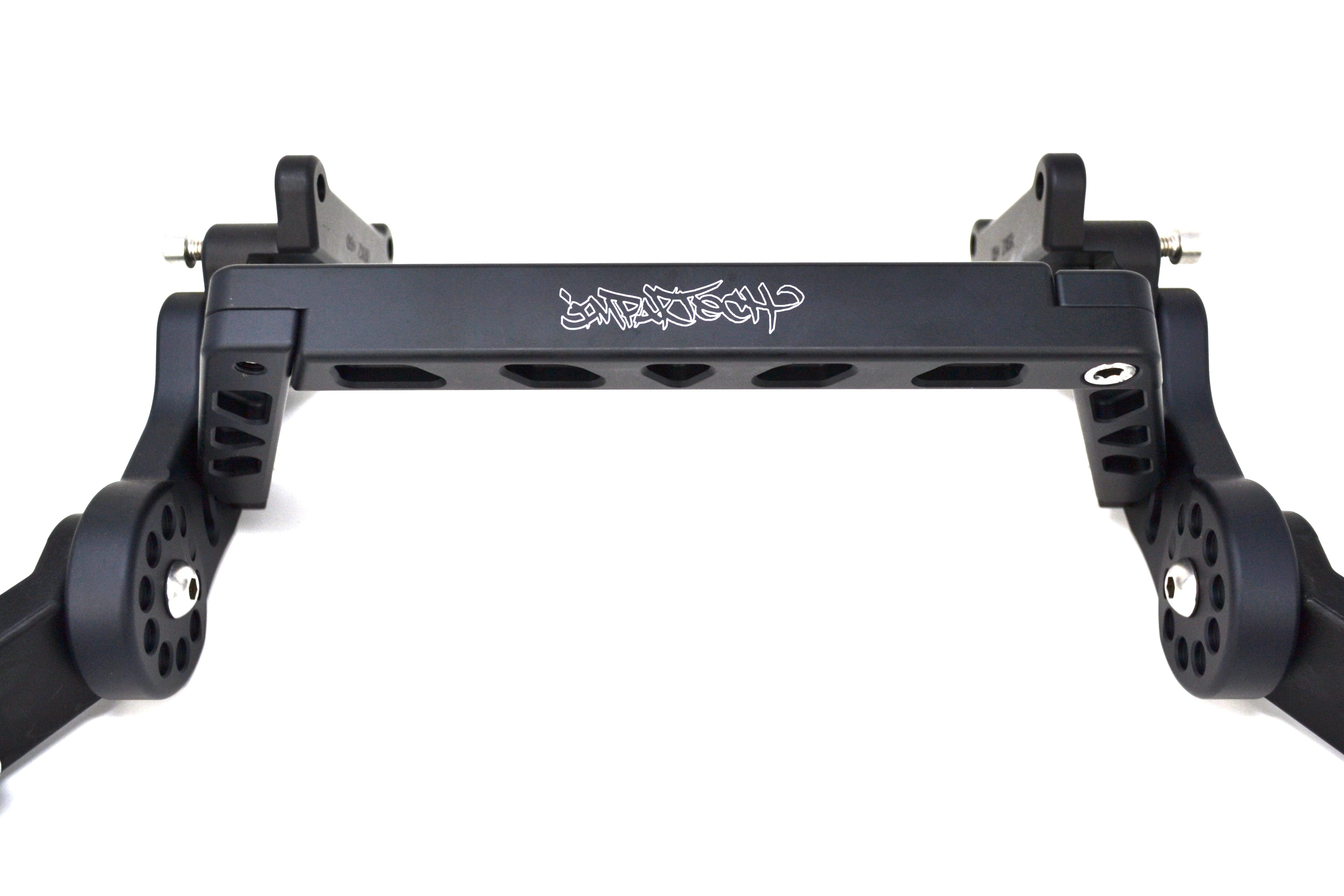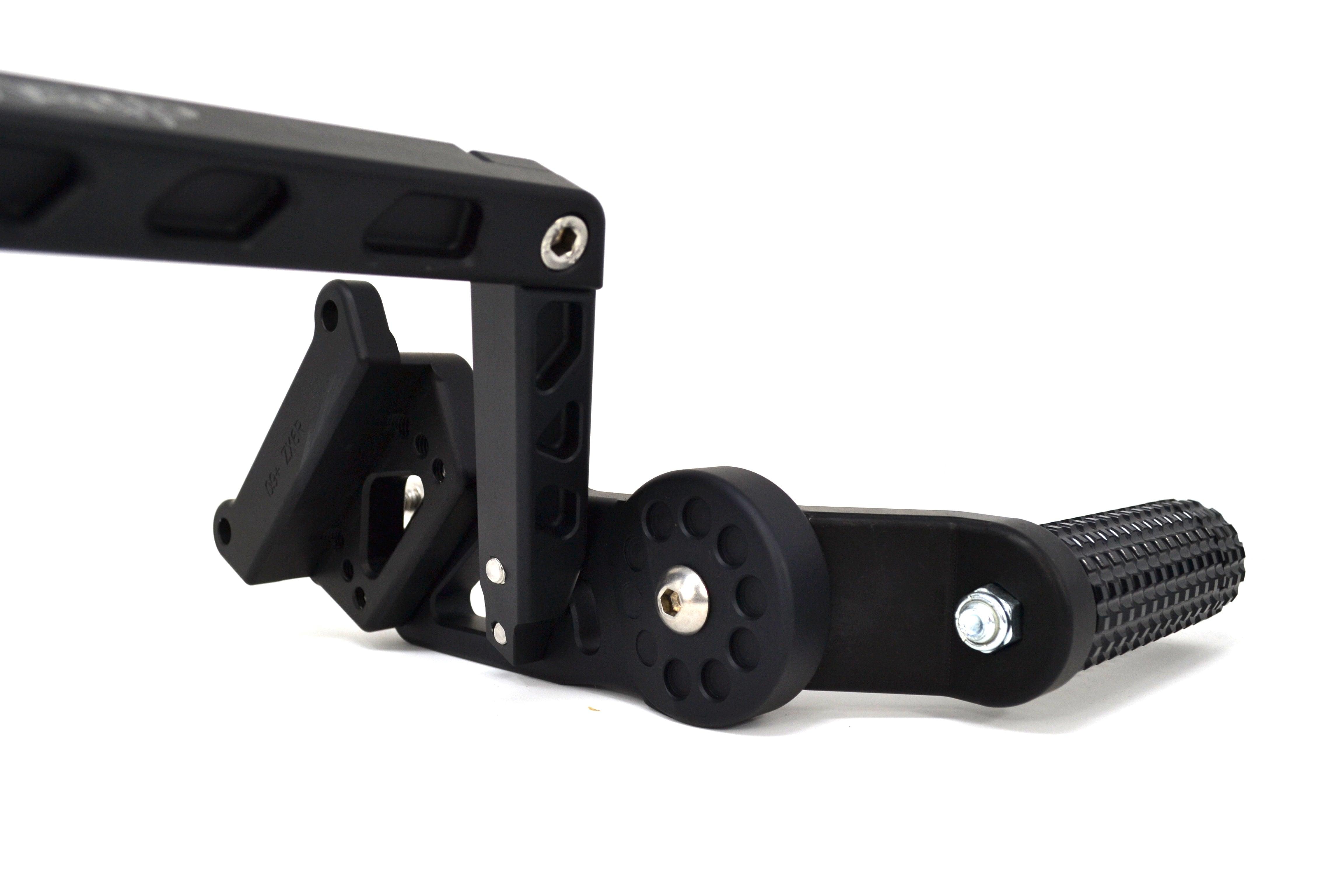 Impaktech Adjustable Subcage Suzuki GSXR-1000 | 2017-2023
Use code "FREE" for free shipping. This offer is only valid for our USA customers. Only one coupon code can be used per order.
2017-2023 Suzuki GSXR-1000 Impaktech Adjustable Subcage
Investing in a good subcage is vital to keep your motorcycle safe from damage. The Impaktech Adjustable Subcage is the perfect solution for this. With this subcage, you can easily replace your stock OEM passenger pegs. The installation process is very simple and takes only 5 minutes. We highly recommend using our Impaktech crash cage or race rail with this subcage for added protection.
Our subcage offers more than 50 different adjustable positions, and the best part is that you can still use it as your passenger pegs. By giving you the ability to adjust your pegs, your passenger can customize their riding experience to achieve maximum comfort.
Our Impaktech subcage is fully rebuildable and all replacement parts are in stock, ensuring no downtime for replacement parts shipments.
PLEASE READ
Current Wait Times 
Raw  = 1-2 weeks
Anodized Black=1-4 Weeks
Gloss Black  = 2-8 Weeks
Powder Coating Colors= 2-12 Weeks
Do you want your Subcage to ship FAST? 
If you want your subcage shipped out quickly, we recommend ordering a Raw subcage.  Raw subcages can be made in a matter of days. To save time, order a raw subcage and get it powder-coated yourself. 
What happened to all the other powder Coating Colors Impaktech used to offer? 
In order to decrease the waiting time, we have stopped offering over 15 different colors and now only provide our eight most popular colors. We regret to inform you that we do not offer any custom powder coating colors. If you want a color that is not available on our website, we suggest that you order a RAW subcage and have it painted yourself. 
 This subcage is constructed from CNC Billet Aluminum, making it extremely durable. It has been strength tested by Jason Britton, a professional stunt rider. The subcage is composed of twelve individual parts, which have been designed in such a way that in the event of a crash, only the part that was greatly impacted will break off. We sell all parts individually, allowing the subcage to be rebuilt and adjusted as necessary. The end puck is replaceable and has the same grip design as the peg, ensuring you have maximum grip. There are many possible adjustments to provide the best ergonomics for rear peg tricks. Installation is extremely easy and can be done in just 10 minutes. The subcage is proudly made in the USA.