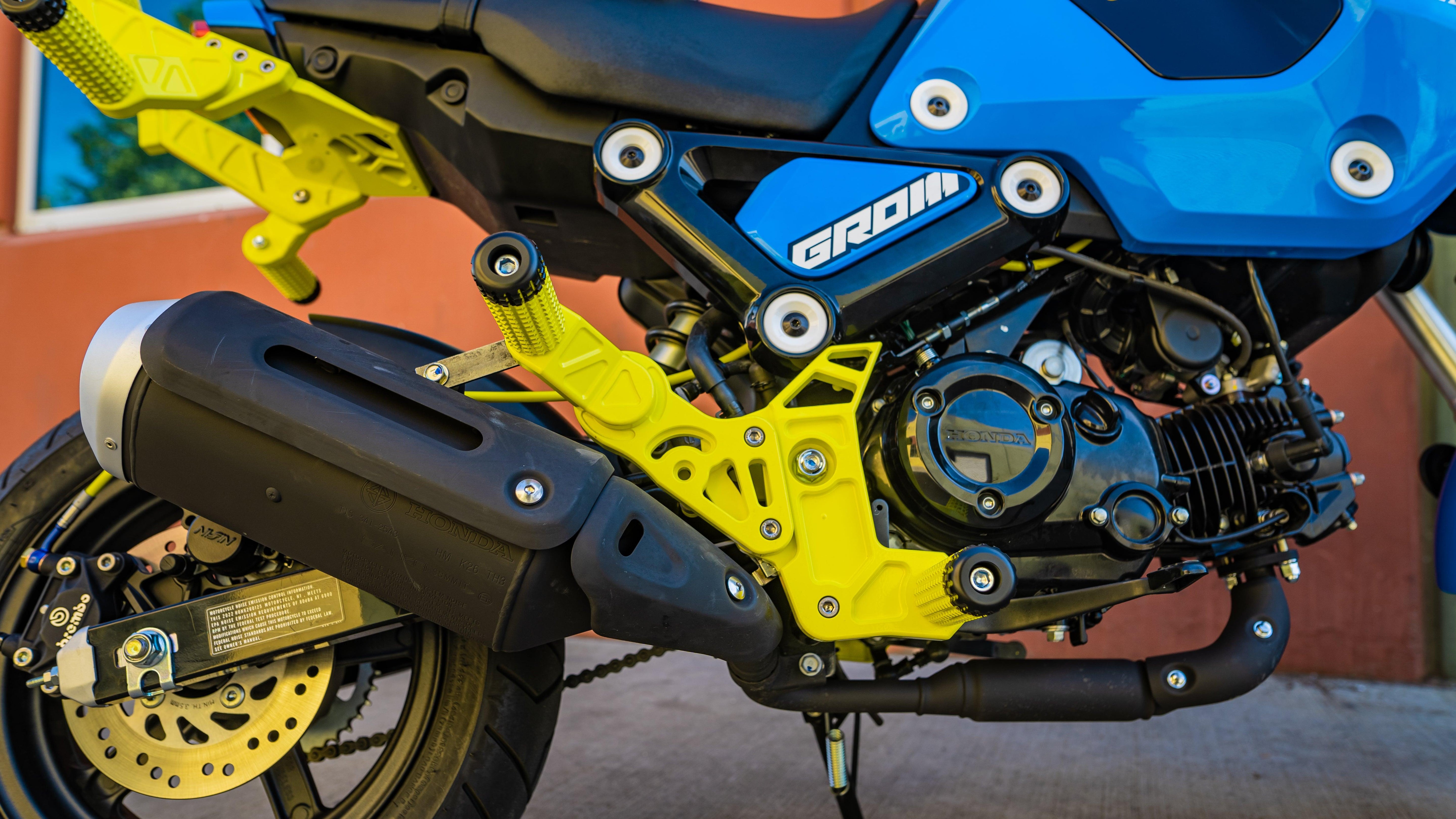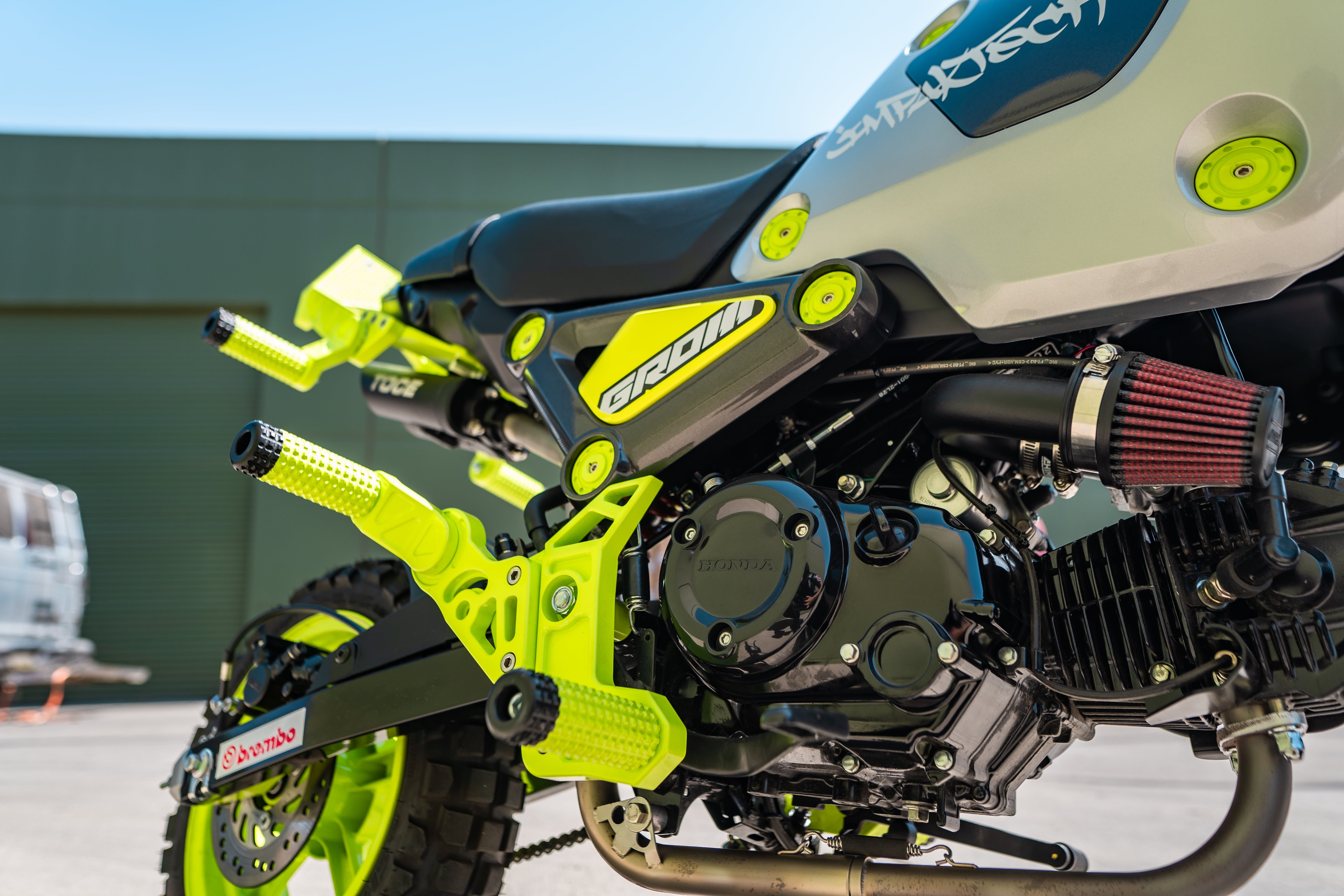 Rearsets Honda Grom | 2021-2024
Use code "FREE" for free shipping. This offer is only valid for our USA customers. Only one coupon code can be used per order.

 Impaktech Honda Grom Rear Sets

Impaktech is proud to introduce our Honda Grom Rear Sets fitting ALL YEAR groms. 2014- 2024

Due to our extended Peg design, our rear sets also work as a Crash Cage protecting your investment. The extended peg design allows you to tip over your bike and the peg will touch the floor without your bike touching

If you plan on using your stock OEM exhaust or any aftermarket exhaust that uses the stock OEM mounting location you will need an exhaust bracket.

. Designed and Manufactured in Riverside CA.

. Constructed from CNC High Strength Billet Aluminum

. Front and rear CNC Billet Peg (#4 pegs in total)

. Extra Grippy Peg that will not lose grip with use.

. Replaceable end puck that has the same grip designed as the peg; this ensures you have maximum grip.

. Adjustable Foot Peg positions for each rider liking. Once you lock in the peg to your desired position, they will not fold up like your stock pegs.

. Our design allows you to run your stock Shifter peg or any aftermarket shifter.

. Extremely strong and durable design and has been tested to withstand serious impacts

Available in a natural raw finish, or an anodized black finish.